The capacity of art to convey emotions and impressions has been our constant guide. For over 60 years it has provided the source of our passion to enliven DeART's expertise.
Our story goes back two generations. It began in 1962 in Calvenzano, an area renowned for making fine reproduction furniture and home to many master craftsmen, when Giovanni de Munari had the idea to spread the culture of precious furniture as art all over the world.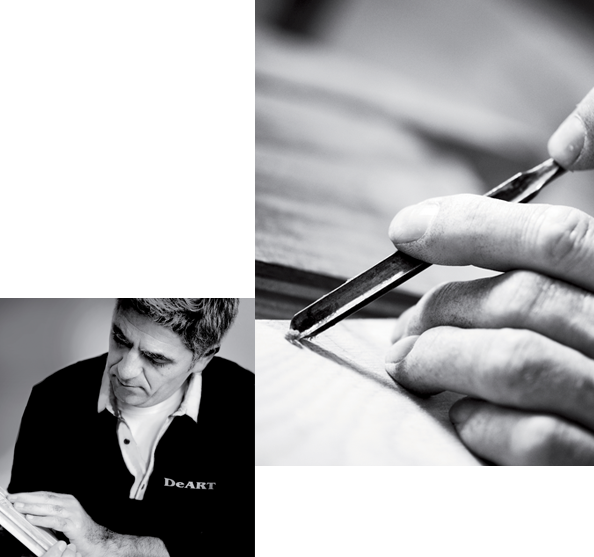 OUR COLLECTION
BESPOKE
HUMIDORS
The products are the result of thorough research and made using valuable materials.
09. OSCURO_THE ARTS CLUB
admin
2022-06-01T14:32:49+00:00
11. AMAN HOTEL
admin
2022-06-01T14:32:53+00:00
03. THE LANGLEY
admin
2022-06-01T14:33:08+00:00
04. PRIVATE RESIDENCE 01
admin
2022-06-01T14:33:14+00:00
06. OSWALD'S
admin
2022-06-01T14:33:32+00:00
07. PRIVATE VILLA 01
admin
2022-06-01T14:33:37+00:00
08. PRIVATE VILLA 02
admin
2022-06-01T14:33:40+00:00